After the blog post about remote meetings, I got several questions about how to run remote workshops and questioning their efficiency. There are indeed many differences between meetings and workshops, but I do believe that it is possible to run both remotely in an efficient way.
Meetings have the main purpose of sharing information, monitoring and reviewing results, and/or making decisions; while workshops are designed to solve problems and to deliver a clear output.
Workshops are where things get done. They are usually longer than meetings, they require more collaboration between the attendants, and facilitators need to be at their best; before, during and after.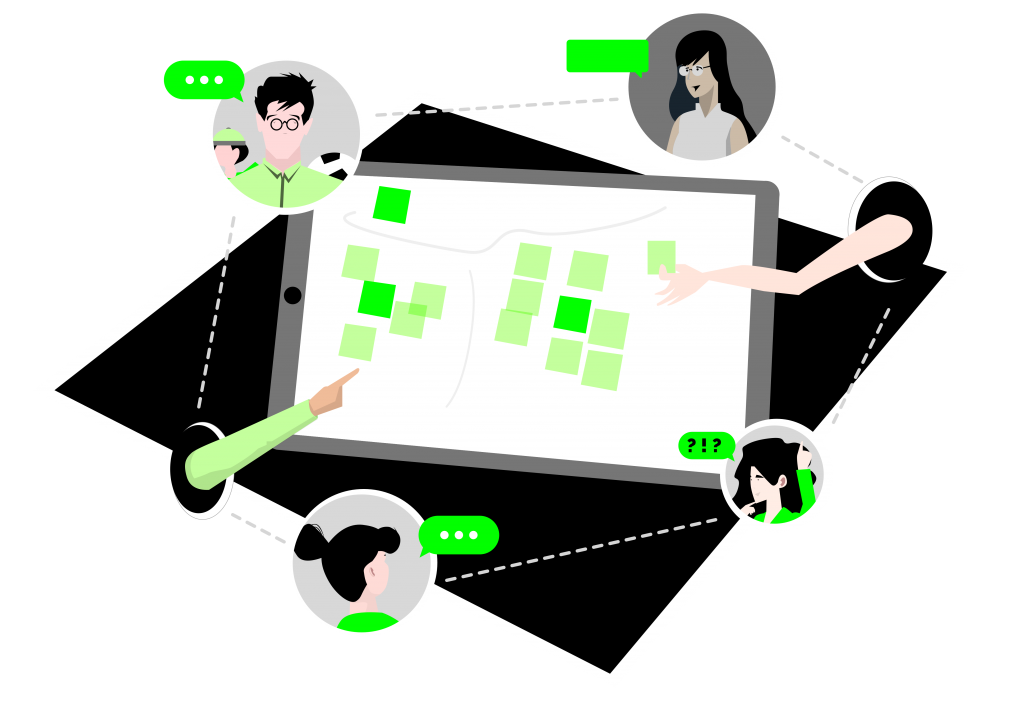 Preparation is key
In both onsite or remote workshops, designing the workshop and its structure is fundamental to its success. This takes time and it should not be taken lightly.
define clearly the goal you want to achieve
clarify the expected output
decide on the attendants and their roles during the workshop
define an agenda with clear timings:

require the interaction of the group at least every 10 mins
plan for breaks and energisers
plan for tech issues, they will happen
mix different ways of working and different activities: full group/breakouts

prepare all templates and documentation you will need
specify the tools you plan to use:

video and audio
collaboration tools: you can go from super easy with Google Draw, to more complex with Mural or Miro
having 2 monitors helps; one for faces, one for workspace; recommend it to the attendants

explain clearly the required preparation work
Make sure you communicate this information in advance and allow time for feedback from the attendants. Everything you can prepare and refine in advance will make the workshop better.

Running a remote workshop
Your main responsibility when facilitating a workshop is to make sure the time spent by the attendants is as productive as possible, and that the desired goal is achieved.
There are many workshop types you can plan, from storyboarding to prioritization sessions or retrospectives, but here we have some tips which will be helpful in every case:
do a tech check to make sure all is working
have an introduction round
make sure everybody understands their role
present the "parking lot" for raised issues that require attention but not during this workshop
start with the goal, what you want to achieve, and the desired output
And do not forget to follow up after:
send a survey for feedback
share next steps and conclusions
Happy workshopping!
Andrea